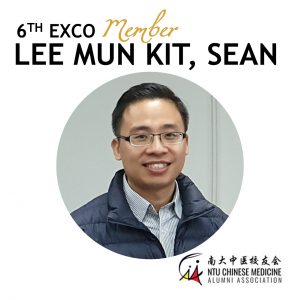 Sean Lee has been actively practising Traditional Chinese Medicine (TCM) since 2012, following his graduation from the Biomedical Sciences and Traditional Chinese Medicine Double Degree Programme in Nanyang Technological University (NTU).
Sean started his career as a Chinese Medicine Physician at the NTU Chinese Medicine Clinic, where besides clinical work, he is also involved in the academic aspects of the Double Degree Undergraduate Programme, as well as the mentoring of graduates to prepare them for their licensing examinations. In his time there, he also established the TCM traumatology unit that aims to enhance the knowledge and treatment skill sets of clinic physicians for the management of pain and orthopedic conditions.
Later on, Sean progressed to undertake a position at the TCM department of Kwong Wai Shiu Hospital (KWSH) where he continues his clinical work in treating a wide spectrum of conditions in the fields of internal medicine, paediatrics, geriatrics, fertility, pain management, stroke recovery and dementia in both the outpatient and inpatient clinical settings. Besides clinical work, Sean was involved in the start up of the inaugural YZF Residency Programme for newly licensed physicians in KWSH and was overseeing the progression of the programme. He was also involved in various internal and external research projects.
Currently, Sean is the founder and main physician of Chime TCM Clinic. He focuses mainly in clinical work and mentoring of budding physicians for the everchanging TCM scene.
Other appointments:
– Adjunct Senior TCM Physician and Mentor at NTU Chinese Medicine Clinic
– Co-investigator in a research collaboration between Changi General Hospital and the Academy of Chinese Medicine Singapore (ACMS).
– Ex – Vice President of NTUCMAA (2019)