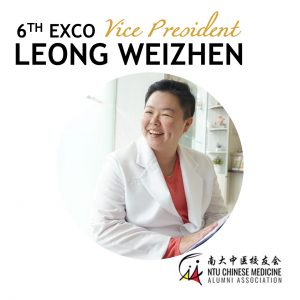 Leong Weizhen graduated from the pioneer batch of NTU Biomedical Science/Traditional Chinese Medicine double degree programme and received her MSc (TCM) with Beijing University of Chinese Medicine (BUCM) under Chinese Government Scholarship in 2013. She is currently the Co-founder and Chief Medical Officer at Oriental Remedies Group, a TCM group with different subsidiaries in our healthcare sector.
Weizhen aims to marry TCM with state-of-the-art Technology-Enhanced Therapies. She is currently a certified trainer on Electro-Lymphatic Therapy (ELT) with Lymphology Association of Asia with students in Dubai, Thailand and Malaysia. She integrated Chinese Medicine with our lymphatic system as a holistic approach and was invited to present internationally at Lymphology Congress 2021.
With a keen interest in functional medicine and with exposure to many patients and chronic conditions over the years, Weizhen's patients have come to expect detailed diagnosis of their condition, which often results in both immediate symptomatic relief of their conditions but more importantly, a long term treatment plan to correct the underlying imbalances or deficiencies resulting in sustainable wellness.
Great with people, she makes it easy for you to understand your condition while providing effective treatments for you.