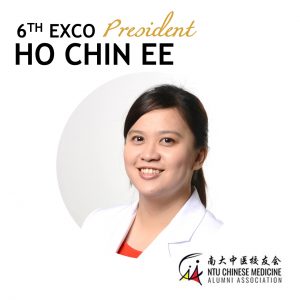 Chin Ee graduated from the inaugural batch of the Double Degree in Biomedical Sciences and Traditional Chinese Medicine in 2010. She started practicing as a full time physician in Singapore Thong Chai Medical Institution, before returning to Beijing University of Chinese Medicine to pursue her postgraduate degree fully sponsored by the Chinese Scholarship Council, where she studied and worked alongside several renowned senior Physicians.
Upon returning, she joined Raffles Chinese Medicine, and is now practicing at Thomson Chinese Medicine. A strong believer in TCM as a holistic medicine that works synergistically with mainstream medicine, Chin Ee deals with a myriad of conditions clinically, including conditions of the respiratory and digestive systems, pain management, neurological issues, and women's and children's health. Having said that, the mother of an active toddler has a special interest in fertility and children's health, as she empathizes with the stress of modern ladies' face in their journeys to motherhood, and as a mother, that "a healthy child makes a happy mum".
Outside of clinical work, Chin Ee is also actively involved in research, advancing TCM and regulatory work of TCM.